Sewer Camera Inspection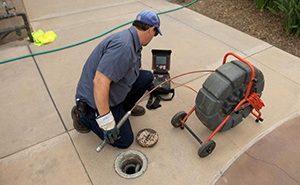 We use the latest technology in assessing the cause of your drainclog issue. One of those technologies is Video Camera inspection. A thorough video camera inspection will help us determine the cause of the blockage and the best methods in resolving the issue. Afterwards, the Video inspection can make sure that your drains are clean and free of all debris.
Click Here to contact us for a FREE Estimate.