Hydro Jetting / Pipe Cleaning
Hydro-jetting sewer lines involves the use of high-pressure water to blast away blockages. This high pressure water force not only clears out blockages of any kind within the pipe, it also removes sludge build-up that could initiate the clogging.
There are many benefits to using hydro jetting, including:
Cleans the pipe to its fullest capacity
Being a cheaper alternative to many other methods
Process can be completed quickly, sometimes in minutes
Better than rodding
Reduces the chance of losing business revenue in the commercial setting.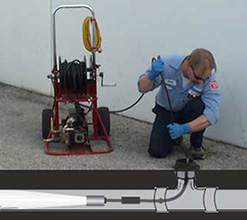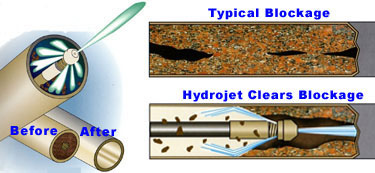 Hydro Jetting can also be used to clean debris from roof drains, downspout lines and storm culverts.
Your Interstate Drain Cleaning Specialist will always explore using this option first when devising a solution to your clogged drain issue.